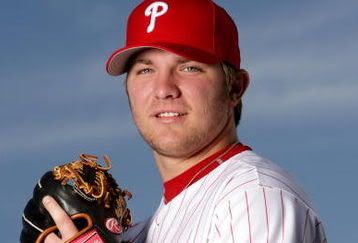 The Philadelphia Phillies future is brighter than ever. With one championship already under their belt, Cole Hamels wasn't kidding when he said he expects to be able to have a parade year after year after year.

With the bulk of the current core of stars all signed through the 2011 season this team is a legitimate threat to make another run at a World Series for years to come.

But that's not what makes the Phillies future so bright necessarily. Just as they did with the current team of homegrown talent that includes everyday players Jimmy Rollins, Chase Utley, Ryan Howard, and Carlos Ruiz as well as pitchers Cole Hamels, JA Happ and Ryan Madson, the team looks like they have a second wave of core players emerging in the minor leagues.

Read
Full Story